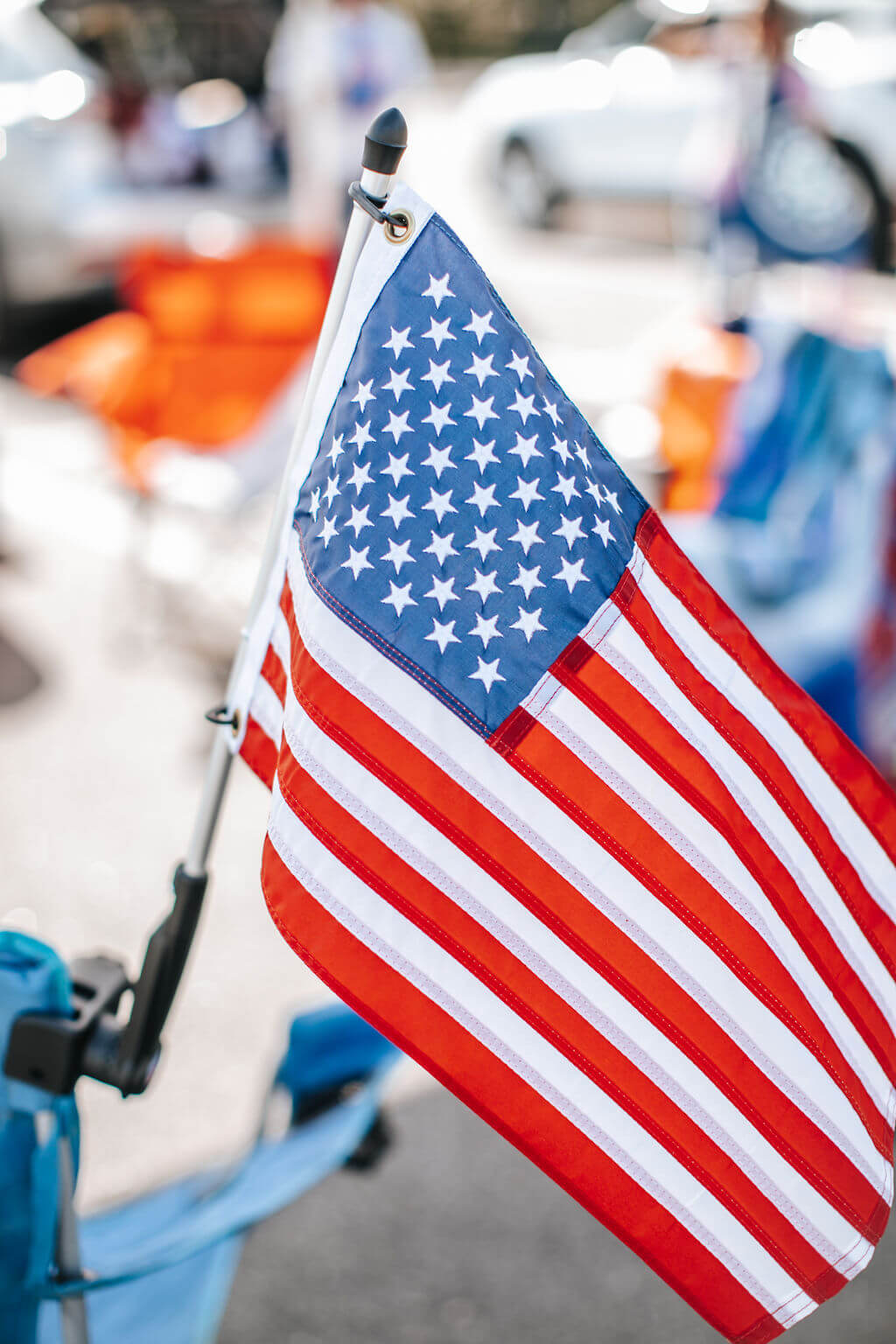 Veterans Day Flag Display
Show your unwavering support for our veterans with our Veterans Day Flag Display options. These patriotic products are a must-have for anyone looking to proudly showcase their love for their country and those who have served. Discover a military flag or a patriotic flag that signifies your profound respect for those who've dedicated themselves to service, and find the perfect flagpole to complete your display. Express your unwavering support for our veterans and serve as an inspiration to others to do likewise. Let's unite in honoring our heroes and conveying our heartfelt appreciation for their service!
7 Ways to Honor Veterans Day
01. Attend a Veterans Day Ceremony
Demonstrate your respect and gratitude for our military heroes by participating in a local Veterans Day Ceremony. To find an event near you, we recommend checking local news websites, newspapers, or reaching out to a local veterans organization.
02. Thank a Veteran
A heartfelt "thank you" can make a profound impact. If you have the opportunity, take a moment to personally thank a veteran. A simple "thank you for your service" or a thoughtful note can mean the world.
03. Donate
Show your support for veterans by making donations to organizations that provide essential services to them. Consider supporting reputable organizations like Disabled American Veterans (DAV), Wounded Warrior Project, or the USO.
04. Fly a Flag
Demonstrate your patriotism and support by proudly displaying a military or American flag outside your home or business.
05. Send Care Packages
If you're looking to support active-duty military personnel, consider assembling care packages containing essential items and messages of appreciation. Operation We Care is an excellent initiative for this purpose.
06. Observe 2 Minutes of Silence
Take a moment of silence to reflect on the service and sacrifices made by those who have served our nation.
07. Support Veteran-Owned Businesses
Purchase goods or services from businesses owned by veterans to help support their livelihoods.