Sports Pennant Flags
Elevate your team spirit to a whole new level with our Sports Pennant Flags! If you're a proud supporter of the NCAA, NFL, or MLB, these pennants are your ticket to ultimate team pride. Whether you're teeing off on the golf course, setting sail on your boat, or sprucing up your garden, these pennants will proudly show off your team's colors! Or, keep them inside to decorate your man cave or child's bedroom—the choice is yours! Did we mention that these pennants also make the perfect gift for the sports lover in your life? So why wait? Cheer your team to victory with Sports Pennant Flags! 
Historic Rivalries
The NCAA and NFL are home to some of the most legendary rivalries in sports history. Don't let the rival team out-spirit you—show the world your true colors and stand with your team! Choose your team flag and be part of the electric excitement that comes with these epic matchups!
Florida vs. Florida State
Flagpole Guide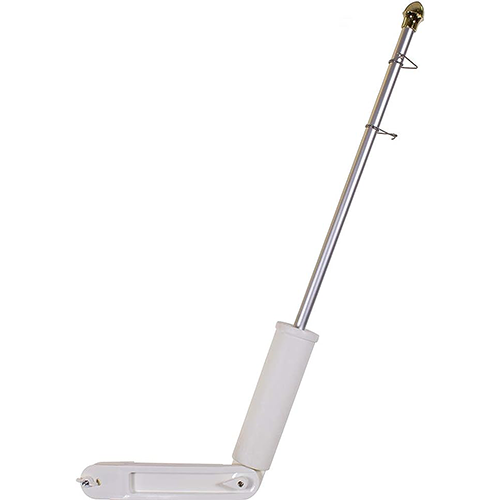 Boat Flag Pole
Set sail in sporty style. Our boat flag pole comes with a mount to make install a breeze, and our two flag clips allow you to easily attach your sports pennant flags. Show your fellow boaters where your loyalties lie!
SHOP
Garden Flag Holder
Our garden flag holder is built for durability. With three sturdy legs, your flag will stay put even in the windiest conditions, ensuring your garden always looks sharp. 
SHOP
Golf Flag Holder
Show your sports love on the course through all 18 holes. Snap and secure the flag pole onto your golf cart frame, and represent your team. Swing into sports spirit! 
SHOP