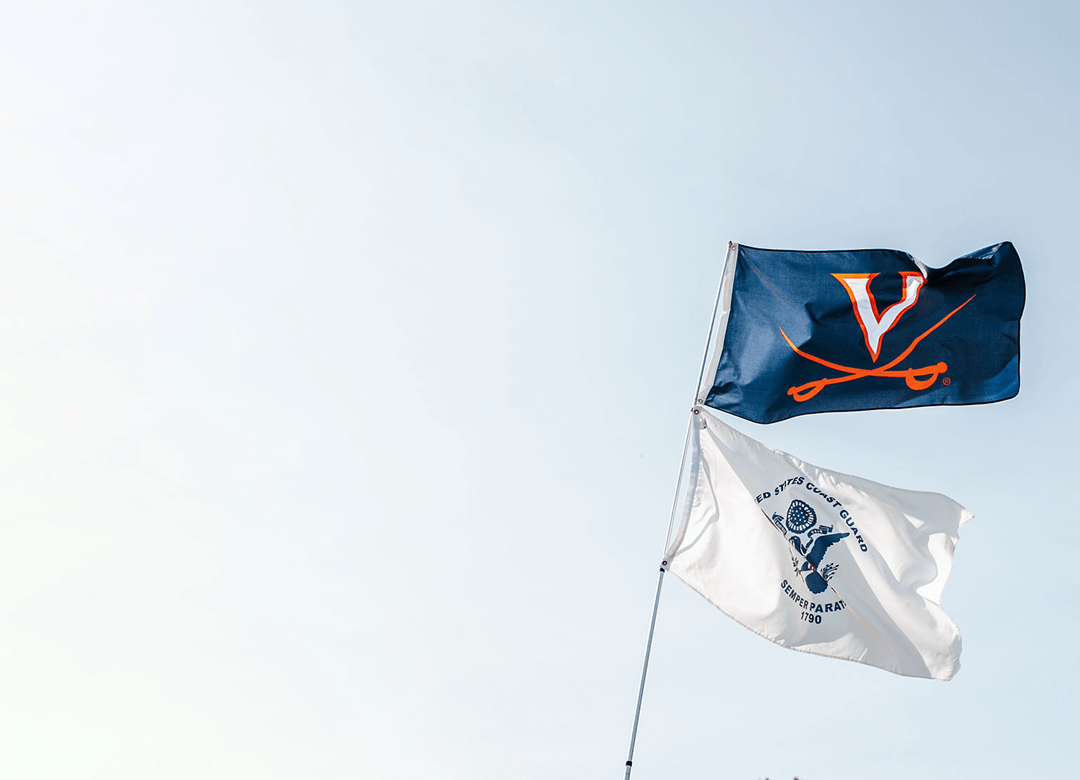 A Flagpole
for Every Fan.
Fly High This Festive Season
Football Season Meets Flagpole Season
Tailgating season is here! Discover our bestselling flagpoles and accessories designed with every football fan in mind.
SHOP ALL FEATURED
Flag Flying Made Easy: 
Find The Best Flag Pole Kit
Enjoy the freedom to fly your flag anywhere with 
our all-inclusive kits.
SHOP ALL KITS
Flagpoles From Your Front Yard to the Fairway
Whether you want to add some patriotic pride to your garden or showcase your team spirit on your golf cart, we have a solution for you.
VIEW OUR FLAG POLE COLLECTION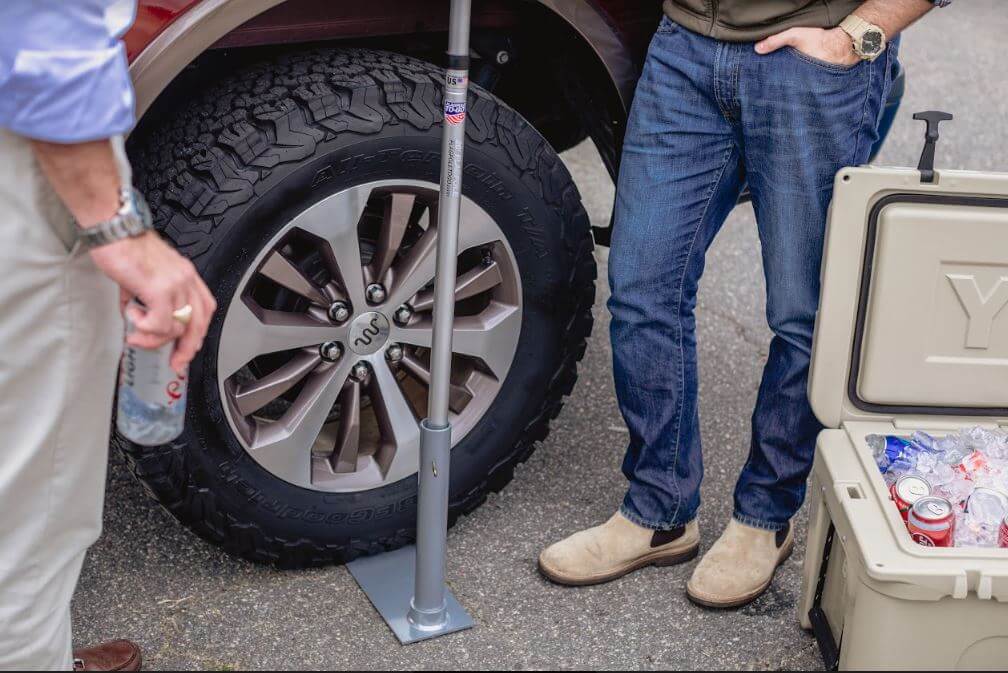 A Seamless Setup: Mount Options
Find a solid and secure foundation for every setup.
View all HARDWARE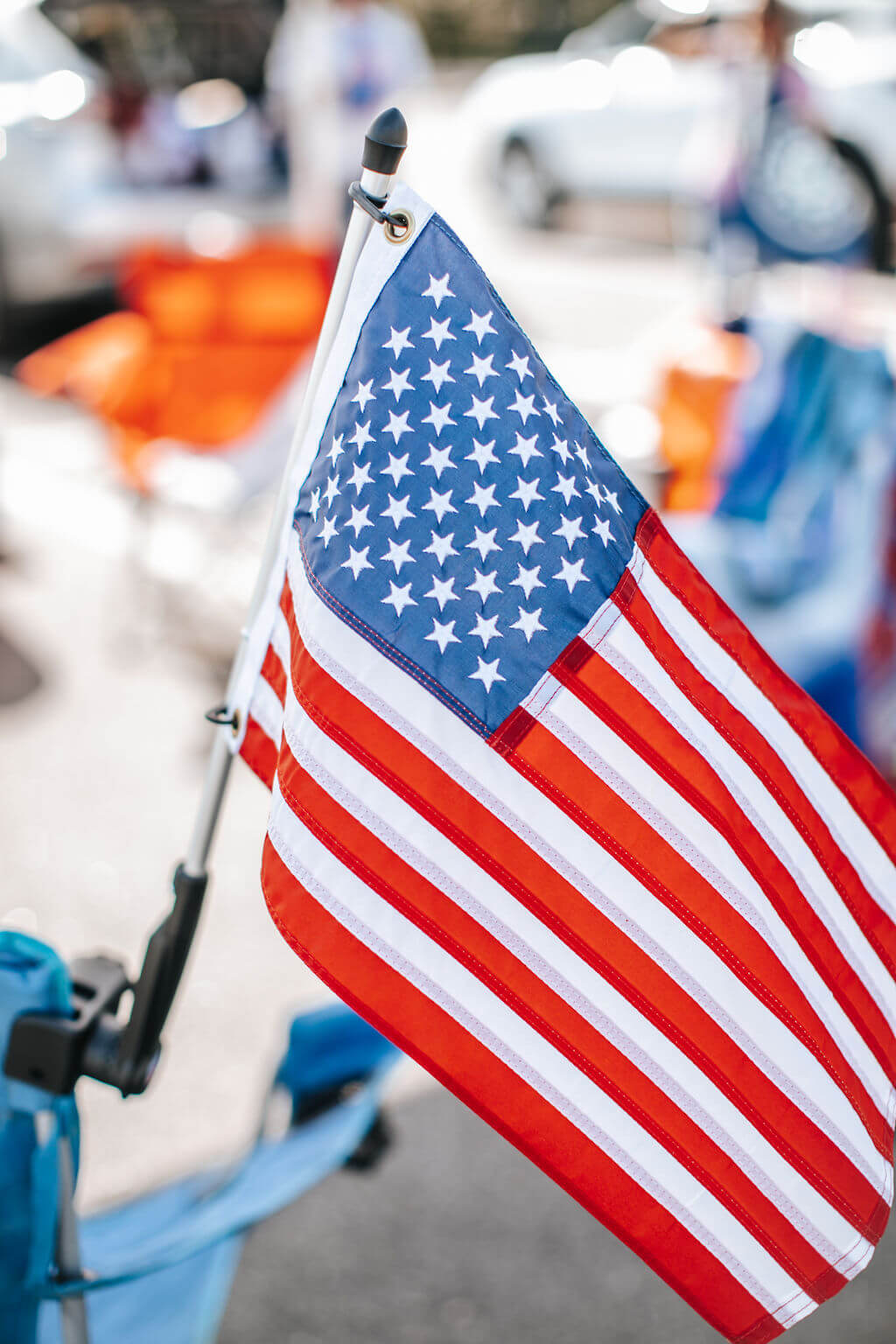 Must-Have Flag Pole Accessories
Browse our collection to enhance your experience.
View all ACCESSORIES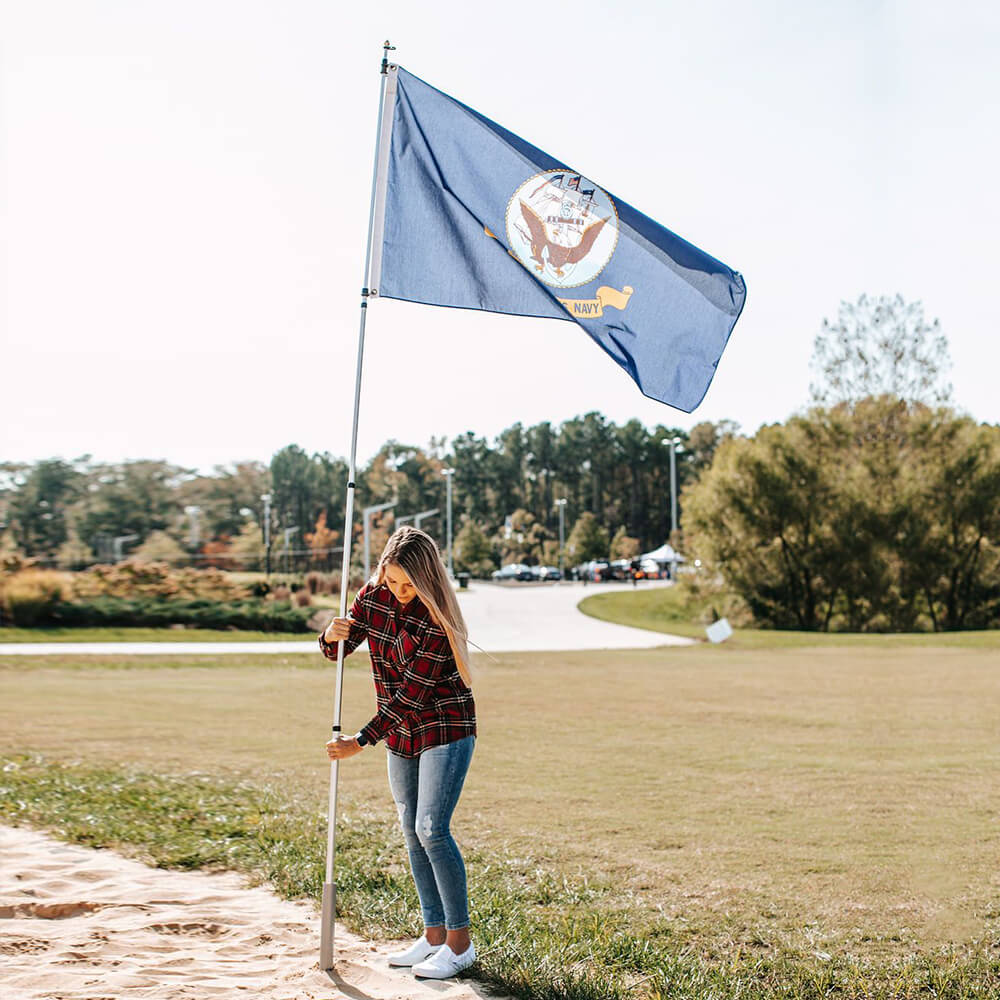 About Flagpole-To-Go
With over 38 years of experience manufacturing tubular shafts and telescopic designs, Flagpole-To-Go produces innovative products ranging from flags, to flagpoles, to universal mounting options that serve any need.
Frequently Asked Questions
Height can vary depending on personal preference and the size of your yard. Generally, yard flagpoles range from 10 to 20 feet in height. Consider the proportions of your yard and house to determine the appropriate height. Shop our flagpoles.
The height of the flagpole determines the size you need. As a guideline, the length of the flag should be about one-fourth to one-third the height of the flagpole. For example, if you have a 20-foot pole, a flag that is 3x5 feet would be suitable. Shop our flags.
Attach the flag to the clips on our flagpoles. Once that is done, lift and twist each telescoping section in place.
The depth of a flagpole is determined by several factors, such as pole height and soil conditions. Generally, flagpoles should be buried in a hole that is about 10% of their total height. For example, if the pole is 20 feet tall, the hole should be around 2 feet deep.
Both aluminum and fiberglass flagpoles have their advantages. Aluminum poles are strong, resistant to rust, and lightweight, needing minimal upkeep. Fiberglass poles are also lightweight, but are more flexible than aluminum and can withstand inclement weather conditions. The ultimate choice between the two depends on your individual needs, budget, and preference.
If you properly maintain and take care of your fiberglass pole, it can last you anywhere from 20 to 30 years or even longer. Doing regular inspections and cleaning, as well as taking care of any damages or wear, will help to increase the lifespan of your pole.
An aluminum pole, depending on its quality, maintenance, and exposure to the elements, can last between 25-50 years if it is regularly maintained, cleaned, lubricated, and any potential issues are handled promptly.